Umbro teamed up with Brazil's Chapecoense to unveil the team's new home and away jerseys for the 2020 season. The Club is forever written in the annals of Brazilian football, a history now enshrined in brand new jerseys made by Umbro. Following in the footsteps of immortality, the heroes of the club, the fans who followed them, and the disasters that have befallen them all have inspired the creation of new jerseys like stars in the sky.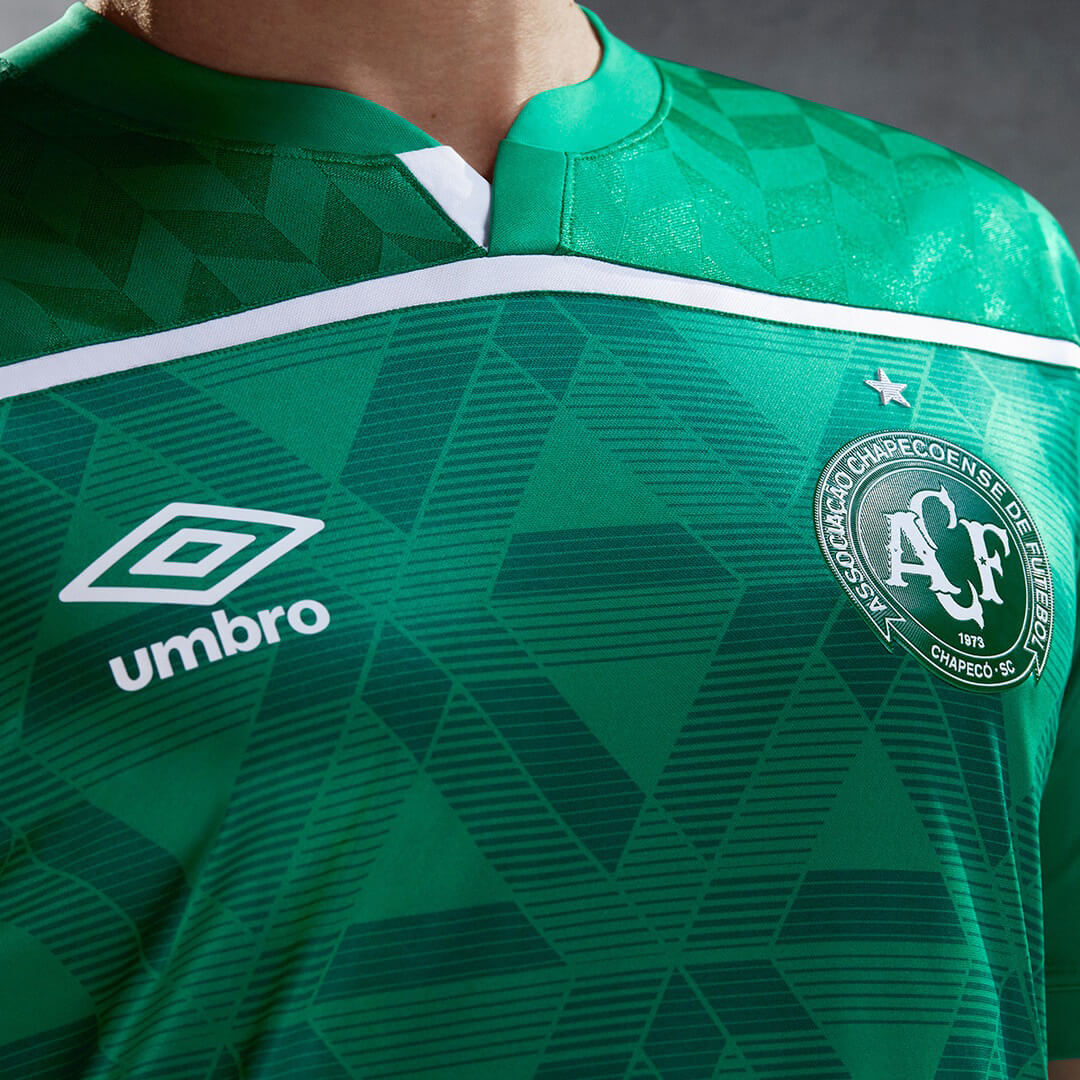 Similarly, the "SOMOS Todos Chape" (we are all Sharpay) slogan that has guided clubs and fans since 2016 has introduced bold prints and added detail to the traditional green shirt, the sleeves and back are made of Jacquard Fabric and breathable Mesh Fabric. The shirt features a distinctive collar, a sharp, straightforward design, and an outstanding thermoplastic club badge on the chest. Two unique stamps created by Umbro on the New Jersey Commemorate the club's heroes, fans, and achievements, which have elevated the Sapeko to a club with Brazilian and world influence. The insignia on the back of the shirt depicts the Umbro Diamond Logo, the ACF club insignia, and the 2016 South American Cup Star, Florida, as a symbol of the team that fans will always remember The hexagon medallion on the Hem shows the feathers, ACF insignia, "SOMOS todos Chape" representing the Arena Cond, the club's home turf, and the motto "SOMOS Todos Chape", as well as the date of its founding, 1973.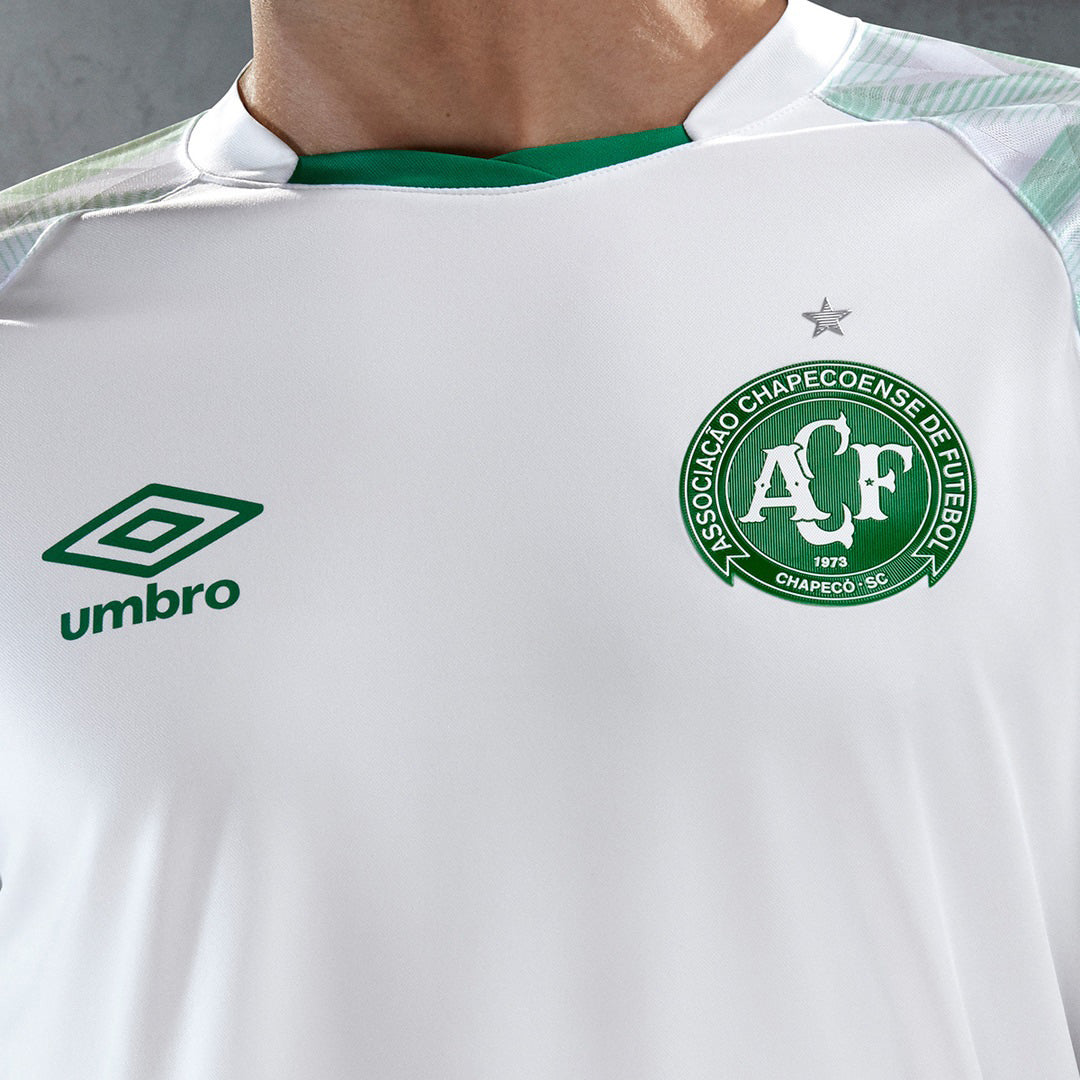 The New Away Jersey is white and comes with a simple collar and subtle sublimation on the shoulder sleeve.
Two new season goalkeepers'jerseys were also released.